What does good dental unit mean?
Studies worldwide report that over 64% of all dental professionals experience pain and problems after a few years of working. Despite differences in cultures and work patterns, the percentages of complaints are high everywhere. Complaints that are reported include neck and shoulder complaints, headaches, back complaints and complaints about arms, wrists and hands, but also complaints about hips, knees and ankles.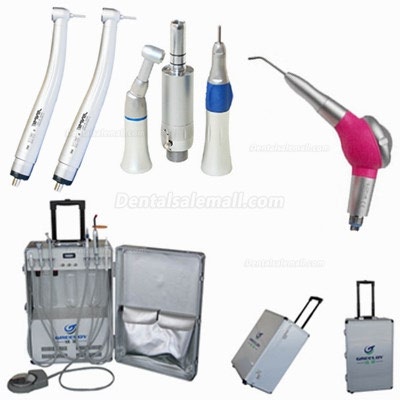 Prevent physical complaints with a good dental unit
Adverse postures can be prevented in the first place by a well-designed workplace. Adapting the workplace to the user instead of the other way around creates the possibility of being able to perform the work from neutral working positions.

1.In order to have a maximum view of the patient's mouth, the headrest must be in the right angle. The flexibility of a headrest is therefore very important. For example, it must be possible to turn it around in order to be able to put it in the right angle. It is also useful if the headrest can be stretched because of the different body lengths of patients.

2.It is important to work with as less strain on your wrists, fingers and arms as possible. Therefore, it is necessary to find a long and flexible instrument hose unit.

3.A dental unit that allows you to program the chair movements on the touch panel and that preferably can memorize your working preferences (dental turbine unit, dental ultrasonic scaler, etc.) is always the better option.

Click https://www.dentalsalemall.com to view more available on the market.