What Should We Note When Using The Dental Scaler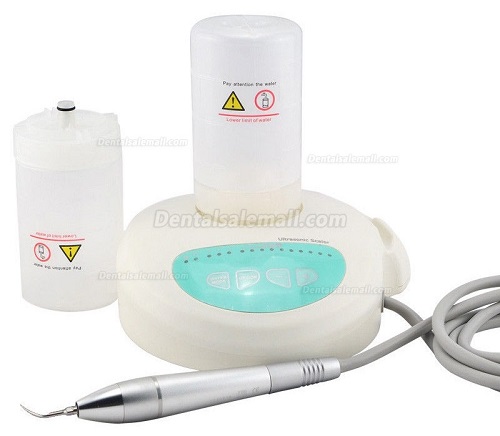 As we all know, dental scalers can help our teeth remain free of stains and keep our gums healthy. Because the scaler removes tartar (also known as calculus), plaque, stains, bacteria and debris from the teeth, keeping the teeth and gums in top condition. However, the dental scaler, especially for ultrasonic scaler with water bottle, is an very professional dental equipment, the following points should be noted when using:
Do Not Use It Too Often
Scaling once a month is enough, but sometimes you may need to do it once a week, depending on how regularly and properly you brush and floss. If you smoke or often drink coffee, tea or red wine, your teeth will need to be scaled more often.
Do Not Use At-Home Scaling To Replace The Ultrasonic Scaling At The Dental Office
Stretching below the gum line requires training, and you may damage your gums and teeth if you try it at home. Always keep your regular six-month dental appointment to scale below the gum line. For serious tartar accumulation, your dentist may recommend a dental scaling and a root planing, which requires anesthesia.
Purchase Dentsl Scaler From A Professional, Legitimate Company
There are a lot of
China dental suppliers
online now, but you should do some work before make your purchase decision. Such as, to check and from if the company is professional and legal, because the professional company can give you some great purchase suggestions and provide you with the best after-sale service; And a legitimate company can provide you with better online shopping protection.